YOUR CADILLAC WARRANTY & PROTECTION
Cadillac warranties and programs offer the added coverage you're looking for, so you can fully enjoy the pleasures of owning a Cadillac vehicle. To learn more about a specific Cadillac warranty and its associated programs, simply click the vehicle brand you're interested in.
LAIRD WHEATON CADILLAC OFFERS WARRANTIES TO NANAIMO & DUNCAN, BC
Whether you've just purchased a truck to do some heavy hauling on the job site, an SUV to transport your growing family, or chose the comfort of a luxury car, you want to be sure your new vehicle is protected before you hit the road. At Laird Wheaton Cadillac, the knowledgeable staff at our Nanaimo dealership can help you understand your options when it comes to the warranties and protection plans automatically included with your new vehicle. We can also provide information on the benefits of optional plans available to you for additional coverage throughout the life of your vehicle. From Cadillac Roadside Assistance and maintenance programs to plans covering suspension, breaking components, fuel systems, and more; ensure your new investment is fully covered for all occasions. Stop by Laird Wheaton Cadillac today to learn more.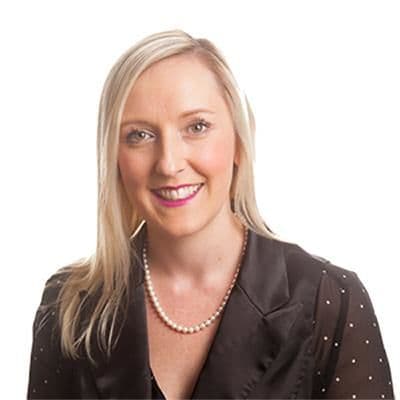 Business Office Manager
Phone: 250-758-2438
kristine@lairdwheaton.com
My goal at Laird Wheaton is to make your financing experience as smooth and satisfying as possible. Our broad range of multiple financing options offers each of my customers an incredible selection of attractive and convenient terms, and exceptional service in every loan we aggregate on our client's behalf.
https://www.youtube.com/watch?v=7DnP2NCHXGc&feature=emb_title
PLATINUM SHIELD PROTECTION
EXTERIOR AND INTERIOR SAFEGUARDS FROM
PLATINUM SHIELD PROTECTION

WILL DEFEND YOUR VEHICLE AGAINST HARSH CONDITIONS.

FABRIC PROTECTION
Maintains the fine quality of your interior by penetrating individual fibres in the fabric. It stops liquids from soaking in and repels dirt. Spills wipe up easily to avoid permanent stains. This treatment won't change the colour or texture of the fabric and it won't leave an odour.
Guarantees against seat stains due to spills
LEATHER/VINYL PROTECTION
Conditions interior leather and vinyl. It protects against cracking and hardening by locking in essential oils and pigments. It prevents colour fading by screening leather and vinyl from the sun's powerful ultraviolet rays. A dashboard coated in its treatment receives a flat satin finish that eliminates glare and reduces dust.
Guarantees against cracking and hardening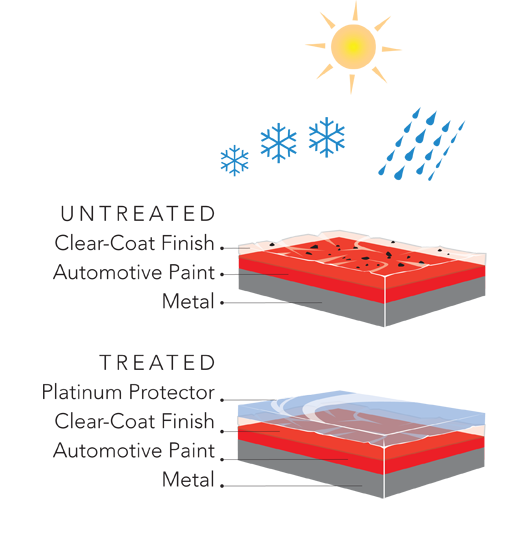 PAINT PROTECTION
A long-lasting sealant that enhances the paint's clear coating. It protects paint from fading by reflecting ultraviolet rays. Its durable finish leaves the surface significantly smoother, so you won't need to wax.
Guarantees against excessive fading, discoloration, or oxidation caused by the sun and road salt
RUST INHIBITOR SPRAY PROTECTION
A synthetic waterproof product that's sprayed into inner cavities and crevices. It bonds to the metal, so it won't drip or run off. Since it's applied between the exterior and interior panels via existing holes in the doors, there's no drilling required. This one-time application extends the life of your car.
Guarantees against rust perforation that occurs from the inside out
Specially formulated to preserve a car's most vulnerable, high-impact areas. It seals out moisture and protects against road salt. Being pliable, it won't crack, peel or chip.
Guarantees against rust perforation and reduces road noise